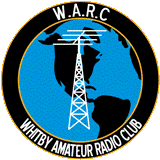 Whitby Amateur Radio Club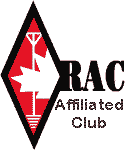 Whitby Amateur Radio Club | 406-1288 Ritson, Rd North, Oshawa, L1G 8B2 Canada Canada
Welcome to the Whitby Amateur Radio Club Web Site!
The Whitby Amateur Radio Club is pleased to invite all interested Amateur radio enthusiast to our weekly coffee socials which are held at the following location:
Blue Sea Fish and Chips. 836 Brock St. North in Whitby every Saturday from 14:00 to 16:00 Hrs. These meetings are very informal, come out, introduce yourself and chat with some of the other hams.

Our club meetings are held at the Thornton Dundee Club House 210 Thornton Rd. North - Oshawa. Meetings are held on a Sunday every other month at 19:30 Hrs. Our next meetings will be as follows:

Meeting Schedule
September 22nd 2013
November 24th 2013
January 26th 2014
Club Nets:
Sundays at 19:00 Hrs. on 146.970Mhz. PL 156.7
Wednesdays at 19:00 Hrs. on 28.365 Mhz. USB
Everyone is welcome to join!

Club Repeaters:
VE3WOM - 147.150 Mhz. PL 103.5
VA3SUP - 146.970 Mhz. PL 156.7 (Connected to Echolink node VE3WOM-R 484101 / IRLP node 2255)
VE3WOM - 443.475 Mhz. PL 103.5 (Connected to Echolink node VE3WOM-L 524540 )
VE3WOQ - 444.375 Mhz. PL 103.5

Sign our Guestbook
View our Guestbook
Visit our sponsor, click on the banner below.
Copyright © 2009 Whitby Amateur Radio Club. All Rights Reserved.